Each and every month, discover with us a selection of the best applications to use on your BlueMarket platform (BlueKanGo). This month, we'll be helping you with the Corporate Social Responsibility (CSR) implementation. That'll simplify your processes and decisions with online tools!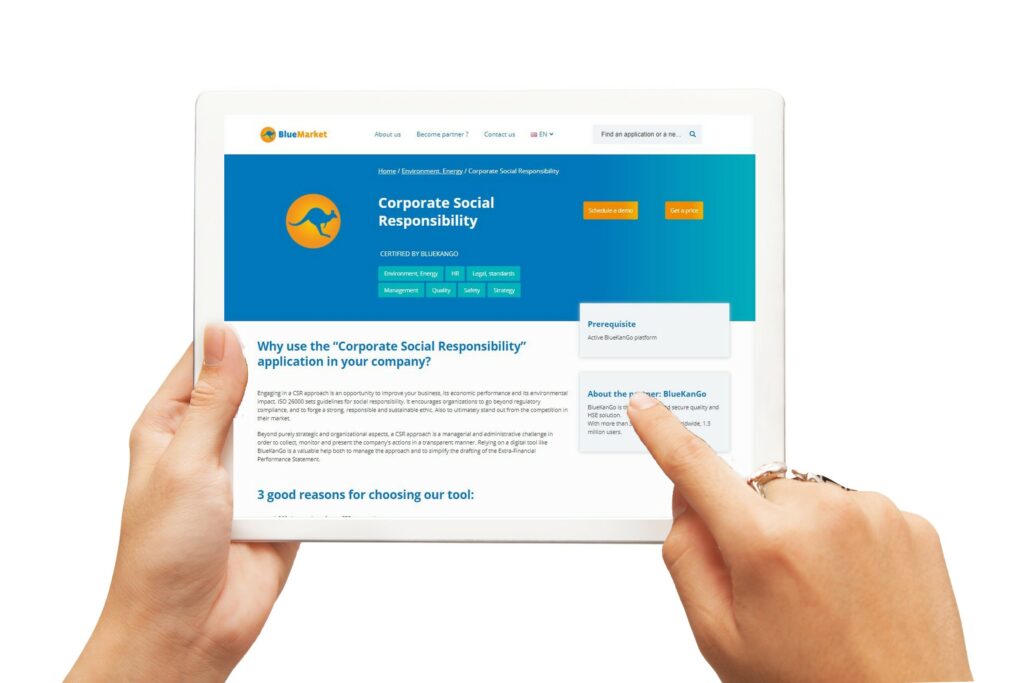 CSR is a major contributor to the economic performance and its environmental impact of your company. It is a competitive advantage but also a managerial and administrative challenge.
Our solution allows you to centralise information, set up and manage a global action plan (with workflows), give customised access to your employees and subcontractors, automatically formalise the extra-financial report, etc.
Learn more about CSR on BlueMarket!
Go further: