Power BI is MICROSOFT's data analysis solution. The advantage of this tool is simple: to make the data visual and interactive. An essential aid for managing EHS activities, monitor
ing KPIs and making reports accessible to the entire executive management.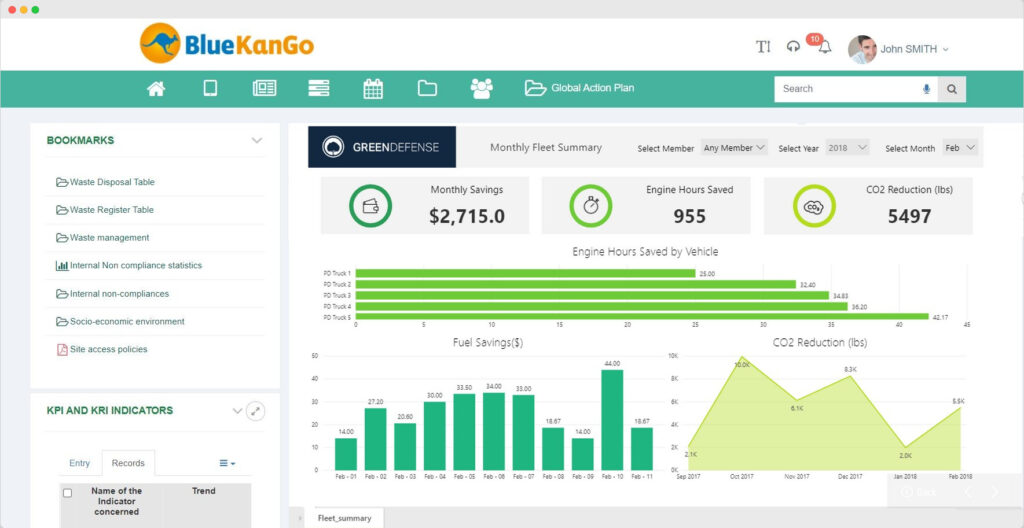 BlueKanGo will now rely on the power of Microsoft's Business Intelligence tool to offer even more attractive reports and allow its 3,500 customers to go further in data analysis and decision making. The use cases are numerous: Occupational health and safety reports, CSR reporting, KPI dashboards…
BlueKanGo produces on-demand reports for its clients or offers report templates.